About Shire Web Writer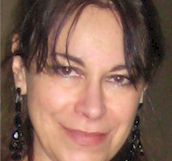 A mix of writing and web design skills gives me an edge when it comes to producing optimised web content.
I am Margit Zsigmond, and I live and work in the Sutherland Shire in Sydney, Australia. I started my writing career in 1990 as a technical communicator—that's a writer who produces all kinds of written material (user guides, procedures, brochures) in plain English, with the focus on ease-of-use.
Progressing to writing web content is a natural move for a technical communicator. The web is a very different medium to print, so learning a new way of communicating information has been an exciting addition to my skills. Over the years, I have taught others how to write for the web and shared my knowledge of plain English writing, website architecture, and user-centred design.
Website design has satisfied my creative urge and always inspires me to explore new ways of presenting information. When I was learning how to code, I used Notepad as my HTML editor. Dreamweaver and FrontPage were years away. I soon moved on to Javascript and cascading stylesheets, and began designing intranet and internet sites for various organisations around Sydney. I have worked with a number of web content management systems, and although they are supposed to make web maintenance easy, there are still times when you have to examine the HTML code to fix a problem or enhance a feature.
Some of my clients have been the NSW Department of Health, Health Technology, Housing NSW, Landcom, Brambles, Roads & Traffic Authority, Pioneer Concrete, Qantas, Caltex.
Qualifications
BA(Hons) in Psychology, University of Sydney
Certificate IV in Small Business Management
Diploma of Clinical Hypnotherapy (yes, I am also a practising clinical hypnotherapist)
Certificate IV in Neurolinguistic Programming